Tickets for SocialPacific 2023 are
on sale now
The SocialPacific Digital Marketing Conference is a must-attend experience for brands, agencies, and marketers. This exciting event will bring you closer to leading marketers and brands than ever before.

SocialPacific is a one-of-a-kind event designed to help marketers refine their digital strategies and develop skills that will help push brands and channels even further. With 15+ speakers, sessions and panels, this is an invaluable experience for anyone who wants to elevate their digital marketing skills.
Get updates about SocialPacific, including info about speakers and special pricing offers/deadlines

SocialPacific is SOLD OUT
What to
Expect
1.5 days of 12+ exceptional speaker sessions
A variety of dynamic speaker experiences.
2 evenings of networking and community-building
A safer conference with unique viewing experiences.
Dynamic speakers.
Cutting-edge insights.
When you attend SocialPacific, you'll be surrounded by thought leaders and builders from across the country — from small businesses to global enterprises — all with a common goal: to elevate the Canadian digital marketing industry.
Featuring Presentations from 19 Digital Marketing Experts
Who Should
Attend?
Focusing on digital marketing, SocialPacific brings together innovative minds to teach and inspire. Learn the strategies behind successful campaigns, network with those who are doing it right now and roll out new strategies for your business or clients.
Sign up to stay informed
Social Media Managers
Communications & Marketing Professionals
Digital Marketers
Public Relations Practitioners
CMOs, VPs of Marketing, and Other Marketing Leaders
Small Business Operators
Communications Students
Content Managers
Self-represented professionals & artists
Photographers, videographers, technicians and artists who want to provide services to social media marketers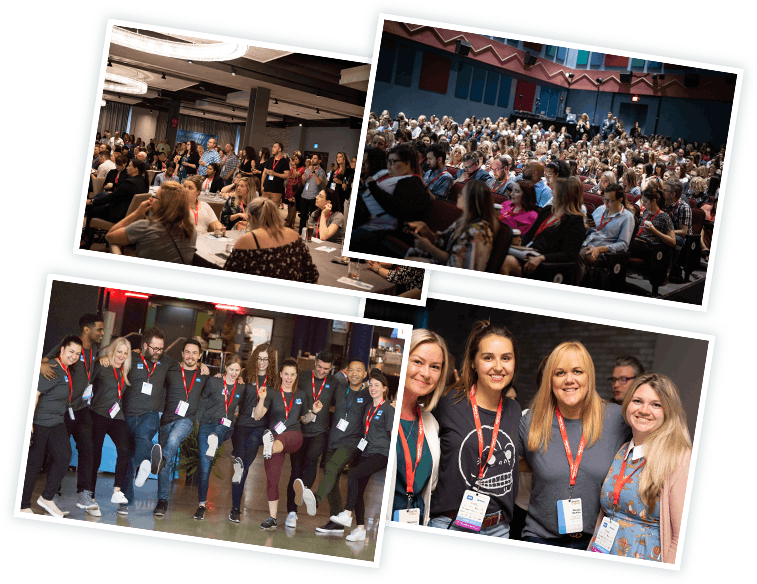 SocialPacific 2023
Schedule
Pre-Conference Workshop (Extra Cost) - How to Improve Google Search Results for Your Business: SEO Tactics

DAY 1: Opening Reception & Keynote Presentations

Evening Reception

DAY 2: Breakout Sessions

After-Party
See the full schedule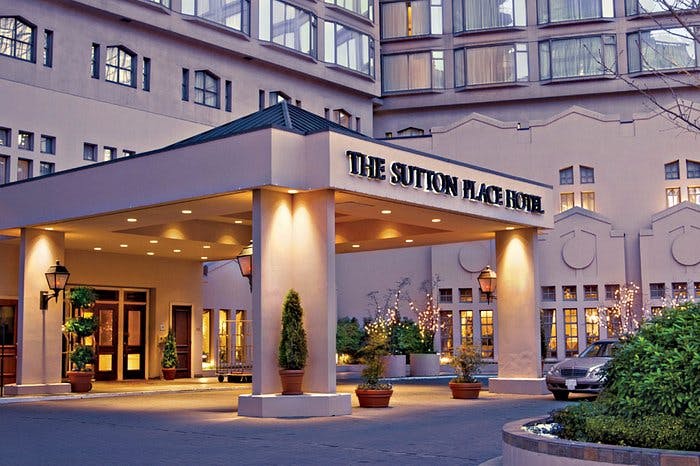 Accommodations
Special Rate For SocialPacific Attendees
We have partnered with The Sutton Place Hotel Vancouver for special attendee rates starting at $249/night + taxes. The hotel is located just steps from the conference venue. Situated in the heart of downtown, first-class amenities await you at The Sutton Place Hotel Vancouver. Indulge in the Vida Spa, an indoor heated pool, or modern fitness centre.
Should you choose alternate booking sites or accommodations, we cannot guarantee your reservation or assist with troubleshooting your booking.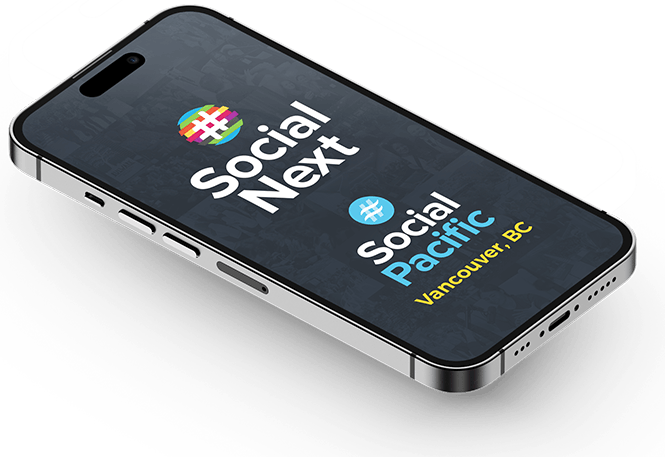 Get the
SocialNext app
Attendees of SocialPacific 2023 have access to the SocialNext mobile app - providing access to the full schedule, speaker bios, important event announcements, and networking opportunities.
Join Our
Email List
Sign up to receive occasional updates about SocialPacific, and receive notifications about ticket sales and speaker announcements.
Join the list
Get
Involved!
Interested in speaking, sponsoring or volunteering at SocialPacific 2023? Send us a note!
Get in Touch
A look at previous
conferences: